Short Description
In an interview with Restaurant India, Sandeep Kotecha, Founder and CEO, The Kettlery, talks about the various factors behind the success of his restaurant business.


Sandeep Kotecha and Praneta Mehta are the vibrant young couple behind India's first concept tea bar, The Kettlery. Born and brought up in Ahmedabad, the young couple gathered their extensive research and experience in the hospitality industry to get Mumbai its first vegetarian tea Bar. Sandeep drew his inspiration for teas from a social gathering while he was drinking 'masala chai' in Gujarat. This is when he first launched The Kettlery in Ahemadabad, three years ago, which is up and running successfully until today. The Kettlery Tea Bar is the one-stop-shop for all tea lovers and enthusiasts alike. It is one-of-a-kind and exclusive tea bar that displays the entire product line of The Kettlery in a comfortable-yet-classy all-day setting. 
In an interview with Restaurant India, Sandeep Kotecha, Founder and CEO, The Kettlery, talks about the various factors behind the success of his restaurant business.
Launching The Kettlery Restaurant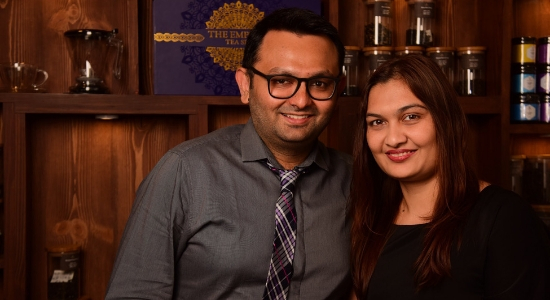 We launched The Kettlery brand in April 2015 as a speciality tea shop-cum-bakery in Ahmedabad. Over the years, we have evolved our model with good quality vegetarian food offering along with speciality teas which are our expertise. We, currently, have a concept Tea Bar and Kitchen at Ahmedabad One Mall and plan to launch boutique and F&B formats in different parts of the country. 
Interesting Facts About Restaurant Industry 
It's not as easy as it looks! The most interesting part is you can innovate every day of your life but still not figure out who your real customers are. So it is very critical to understand your target clientele and revolve your menu, ambience and service to cater to that profile of customers.
Considering the complexity of our country, localisation of food by city or state to some extent is a must to succeed in the restaurant business. It's easier to change the menu but it's 10X harder to change the customers' palette.
Another interesting fact we came across, particularly about Indian investors, is that they love to invest in restaurant concepts as they think it is a lucrative business from the get go without having the patience to wait for the returns. It is a great business but it takes time to build.
Pricing The Food Items At The Kettlery 
Pricing is a function of the following key factors: 
- Raw material cost
- Willingness to pay by the customer depending on the market
- Competition
- Commercials of the location (rent/revenue share etc.)
These factors form the backbone of pricing decisions. We use the same methodology to price our food items where customers should feel comfortable that they are getting the right value in terms of taste, service and ambience.
Growth Plans
We plan to expand in Jaipur, Mumbai, Delhi, Surat, Pune, Bengaluru and other key Indian markets with a higher vegetarian population. 
The Secret To A Successful Restaurant Startup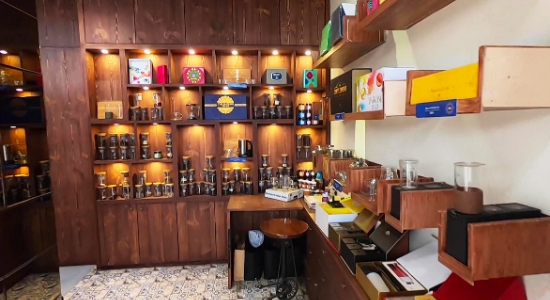 Patience is a virtue. Every entrepreneur needs to understand this well. Easier said than done.
The secret is a combination of strategic location, good food, great service and a convincing reason for the customers to come back.  
Key Challenges While Setting Up The Restaurant Business 
The key challenge we face is that customers know us as a premium tea brand with 75 types of teas, and 50+ tea accessories and gifting products. However, they are not aware that we are equally good at offering high-quality food at affordable prices. We are still working on this by incorporating food photos, videos and articles in our marketing communication so consumers can relate to us as a go-to place with friends and family.
Another key challenge was securing strategic locations when we had launched. Since we have been in the market for a few years now, we are getting good locations from different parts of the country including premium malls to launch our model. It has also translated into strong investor interest as our model and offering is fresh for the Indian market.  
Tips For Starting A Restaurant Business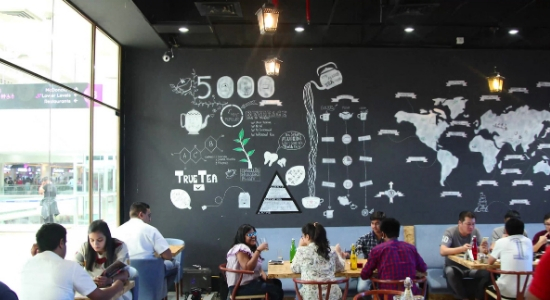 Estimate your cost as 3X than what you think you will incur. Don't get into the restaurant business for the fashion of it. Aspiring people should get some experience as a partner or employee to understand the food business. They should also be very clear about their business models, a food offering, customers and deploy enough marketing budget into making it successful.
The advent of cloud kitchens and delivery models has also opened new avenues for aspiring entrepreneurs to learn the restaurant business at a cheaper price than launching a brick and mortar format.  
Tips for Starting a Concept Restaurant Business in Ahmedabad 
Ahmedabad's population is less experimental than in metro markets in India. However, they take their food very seriously. Concept restaurants need to identify their focus channel (dine-in, delivery, catering) and ensure they invest in developing those channels fully. Another key aspect is to understand the high and low seasons and how to manage costs during these seasons. It takes time to build the business; you can see a multiplier effect at a later stage. 
Home Title
A Concept Biz Must Identify Its Focus Channel